Designing and Booking your custom event
Creative play workshops are great for team building or as a party activity.
The goal of a team-building workshop is to promote self and social awareness amongst the participants, all while learning and acquiring new skills through creative experiences. The creative workshops that I facilitate are ideal for any organization looking to have a little fun while also promoting personal development for their staff.
Creative workshops are fun and social, but there is also a focus on self-awareness and personal practice. Creativity, mindfulness, and risk-taking inspire participants in my workshops and benefit personal and mental wellness.
The specific activity and fees will depend on the size of your group and the medium that you choose to work in (see pricing details). I have vast knowledge in visual art techniques and mediums. I can work with you to design a program; you can request a specific theme, your staff can work together or on individual projects.
I can work with you to design something perfect for your group.
Because creativity + mindfulness work in harmony, bringing us into awareness and alignment, I collaborate with trained yoga teachers to offer a deeper experience. Add a yoga class or mindfulness meditation to your workshop.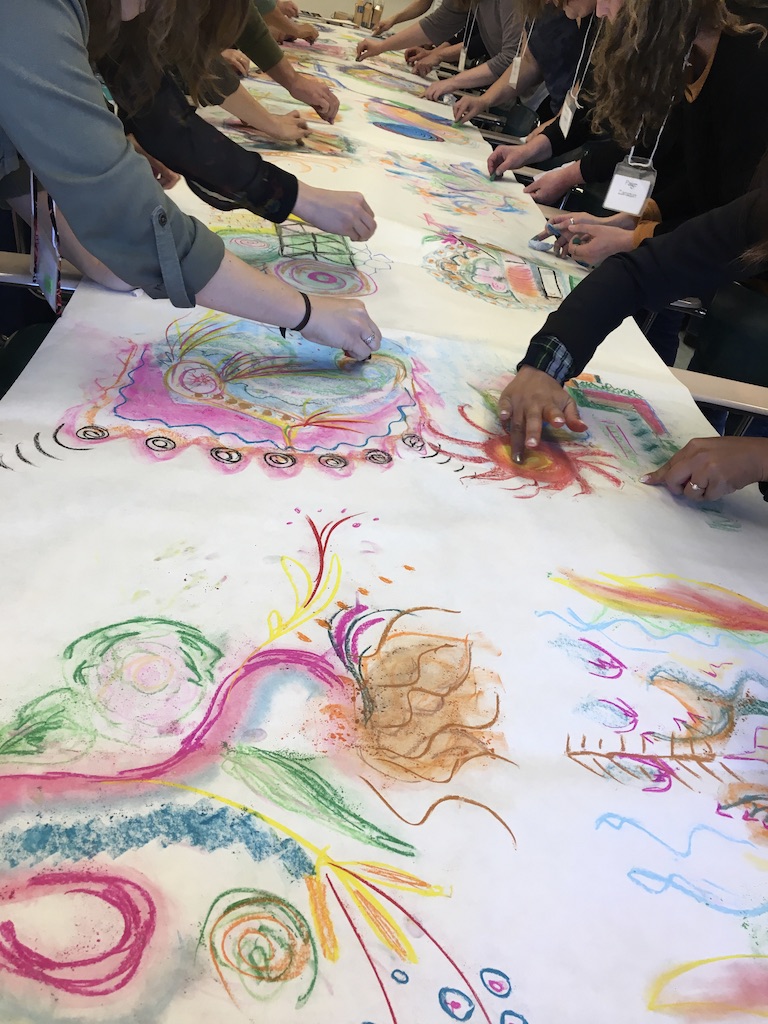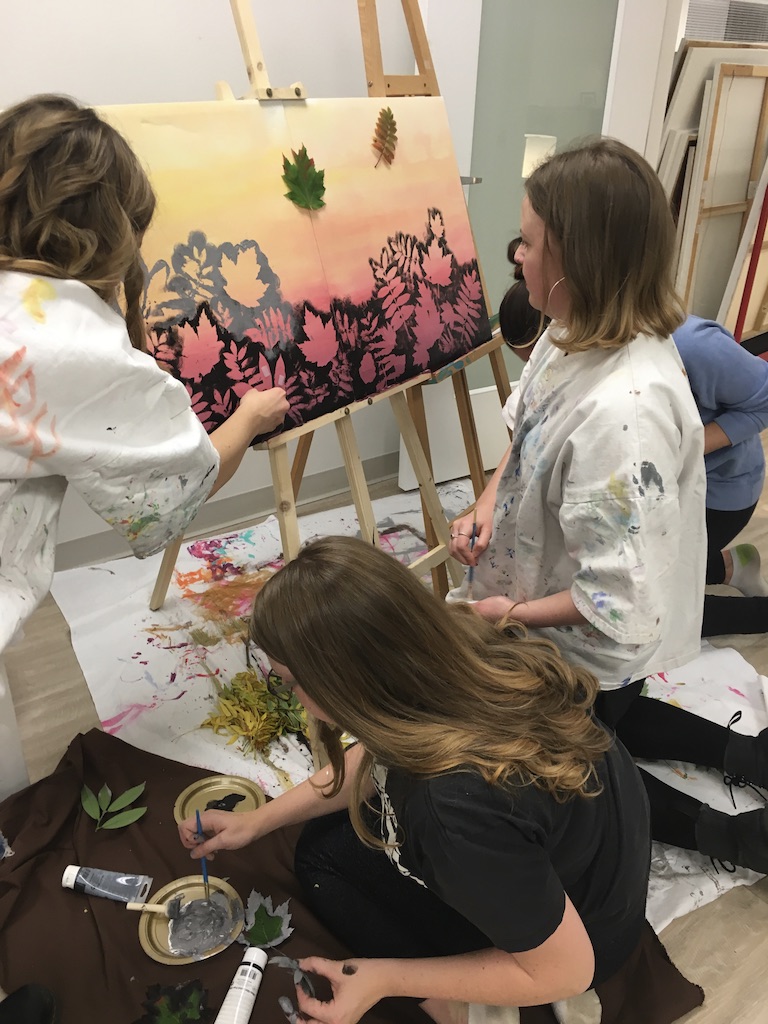 Get together with Friends